Scott Martin Guide Service
Best Guide Services on Lake Okeechobee and The Florida Everglades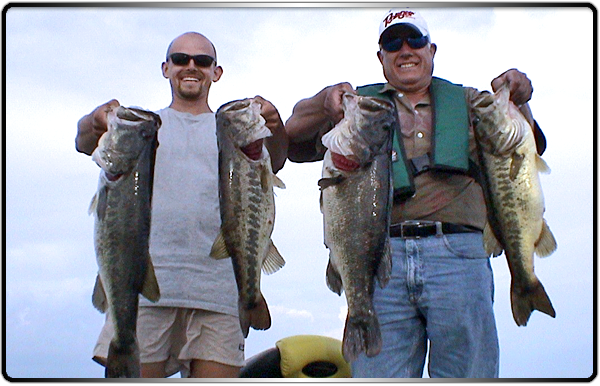 Book Your Guide Trip 

View Guide Services Big Bass Photos
We pride ourselves in providing not only the best bass fishing guide trips on Lake Okeechobee and South Florida, but also a fun and informative day on the lake. You will learn many techniques and tips on how to catch fish and improve your fishing skills. Our goal with every charter is to have you leave wanting to come back for more.
We specialize in bass fishing in South Central Florida on Lake Okeechobee and the Florida Everglades. Lake Okeechobee is world famous for largemouth bass fishing as well as one of the greatest lakes in the country for year around bass fishing. Lake Okeechobee has continued to produce large numbers of trophy bass every year with that number steadily on the rise. Going bass fishing on the Big "O" is one of the most desired fishing trips.
We know it can be very confusing while surfing the web trying to decide on which Florida fishing guide service to use for your bass fishing trip or charter, as most every other fishing guide service you may come across will claim to be the best.





There are other legitimate "quality" bass fishing guide services on Lake Okeechobee and around the state of Florida. However, there are still some misleading bass fishing guides out there that are only interested in getting your money not your loyalty. When you fish with me you do not pay until we are done fishing.
Our bass fishing trips are designed for all anglers from first timers to the most advanced fisherman. Having four children, I really enjoy teaching young anglers of all ages the art of angling.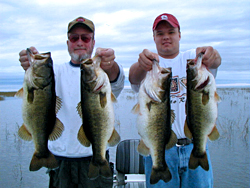 We specialize in bass fishing with artificial lures as well as going after Lake Okeechobee trophy bass with wild shiners. Fishing with artificial lures is a fun and exciting way to spend the day fishing because there are so many techniques to use. Top-water fishing in the grass with weedless frogs, flipping heavy cover, casting big worms, or even shallow cranking can be done on Lake Okeechobee all year long.
Bass fishing with shiners on Lake Okeechobee is one of the most popular, exciting and relaxing ways to catch trophy bass in South Central Florida. People come from all over the world to shiner fish on Lake Okeechobee. 

 BOOK YOUR TRIP TODAY
Scott Martin Guide Service
Guide Trips Start at $300
Price is for up to 2 people • Contact For More Info